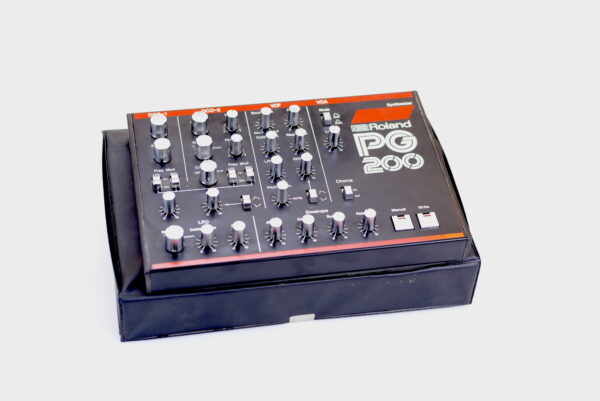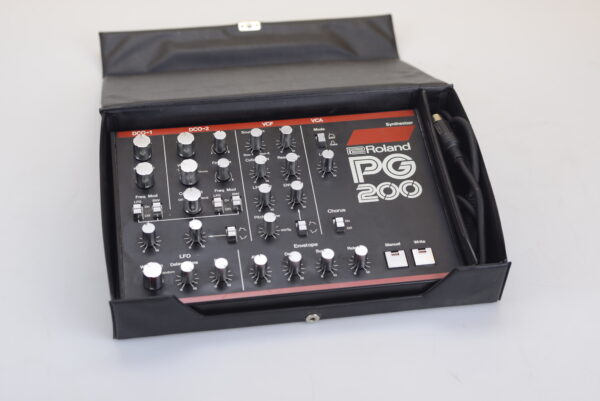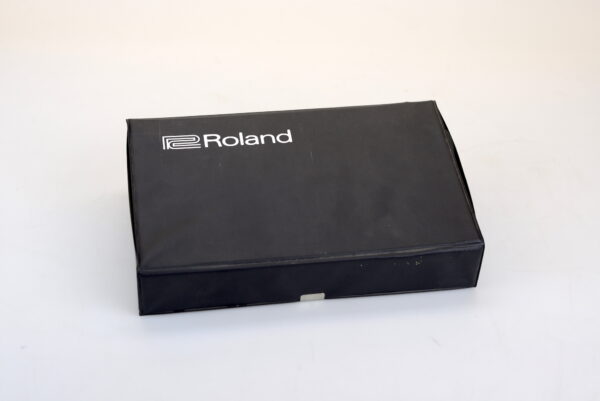 Roland PG-200 Synthesizer Programmer Used
Descripción
Roland PG-200 Synthesizer Programmer Used
In good condition with original case
The PG-200 was built by Roland to aid in the programming of the Roland JX-3P, MKS-30 and GR-700. The JX-3P, MKS-30 and GR-700 all share the same synthesizer engine, and have the same programming parameters.Roland PG-200 Programmer MapClick on image for larger view.The PG-200 is not necessary to program these synthesizers, but programming is much easier with the PG-200. Even with a deep knowledge of analog synthesis, using the PG-200 provides for many "happy accidents" that can provide some great sounds.The PG-200 connects to the host synthesizer via a 6-pin DIN cable. These cables are easy to build if lost. They use a 6-pin DIN connector often used as a power plug. The pins are wired one-to-one, i.e. pin "1" to pin "1", etc.
DCO-1: Range (4′, 8′, 16′) waveform: triangle, pulse, square, FM (lfo, env)
DCO-1: Range (4′, 8′, 16′) waveform: triangle, pulse, square, noise, FM (lfo, env), tune (+/- 1200 cent) cross modulation (sync, metal)
Modulation: sensitivity (lfo, env)
VCF: source mix, HPF cutoff frequency, LPF cutoff frequency, resonance, env modulation, polarity, LFO modulation, pitch follow
VCA: mode (env, gate) level
ENV: Attack time, decay time, sustain level, release time
LFO: Waveform (sine, square, random), delay time, rate
Chorus: (on/off)
Function buttons: Manual button & indicator, write button & indicator
DIN jack (DIN6P)
Dimensions: 244 (W) x 172 (H) x 45 (D) mm
Weight: 1.4 kg/3 lb. 1 oz.
Nuestro servicio de entrega funciona cada día con el fin de haceros llegar vuestros pedidos en 48 horas o menos.
Con el proposito de que el materia llegue en las mejores condiciones, nuestro embalajes estan hechos con el máximo esmero, todos nuestros envios, tambien estan asegurados en caso de extravio o rotura.
Surely many of you know our physical store, many of the fans of Vintage HiFi and collecting has visited us. Because many of our friends can not visit us by distance, we decided to strengthen our website, so you can see our products almost coughing from your devices, so if you see something that may interest you, you can place your orders comfortably from your house.
At the time of placing your order, we will make the shipment quickly so that you can enjoy it as soon as possible in your home.
Our delivery service works every day in order to send your orders in 48 hours or less. With the purpose that the material arrives in the best conditions, our packages are made with the utmost care, all our shipments are also insured in case of loss or breakage.