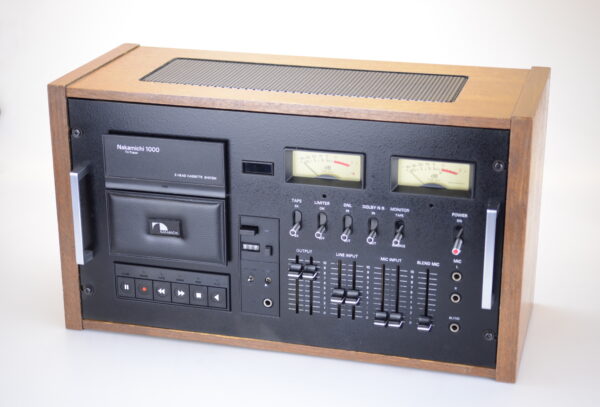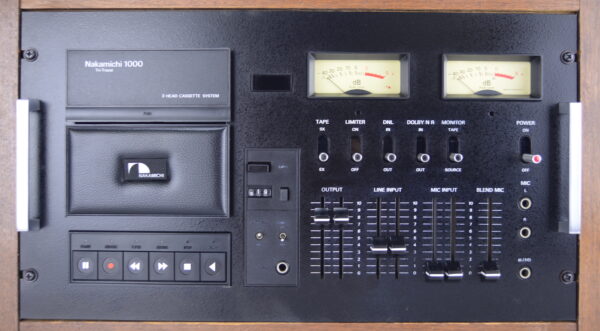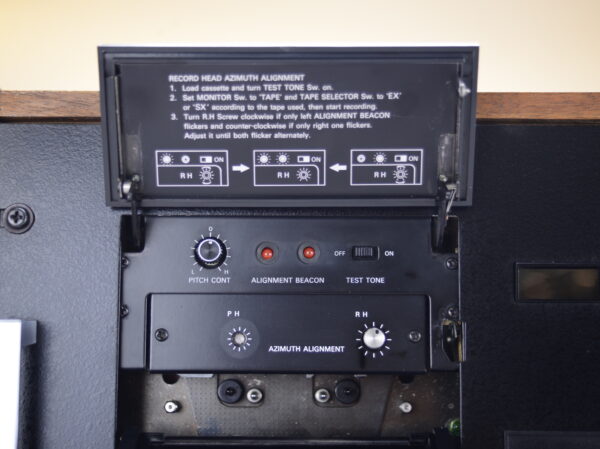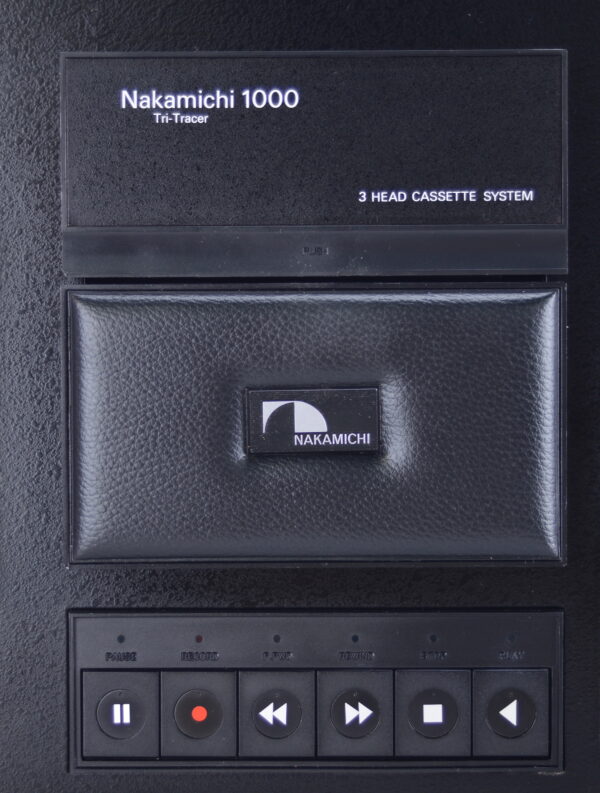 Nakamichi 1000 Tri-Tracer MkI used
Descripción
Nakamichi 1000 Tri-Tracer MkI, full serviced, all new belts, amazing recording sound!!
7/10 = Good; 2-3 Minor Scratches; Used but Cared For
7/10 = Bueno, 2 o 3 rayadas, usado pero en buen estado
From initial design to final implementation, the Nakamichi 1000 represents the most advanced cassette deck ever made. Nothing has been spared to insure level of performance that rivals that of professional reel-to-reel recorders.
Noise has been reduced to the vanishing point. Speed stability is unconditional. Frequency response has been extended to beyond audibility. Particular emphasis has been placed on reliability and ease of operation.
To achieve these goals, conventional cassette technology had to be discarded and new, innovative solutions found. Foremost among them is the use of three completely separate heads for erase, record and playback.
Tri Tracer is the designation employed by Nakamichi Research Inc to describe a new generation of cassette recorders. Three head machines that for the first time rival the performance of professional reel-to-reel recorders in every important respect ie frequency response, noise, dynamic range, wow and flutter and absolute speed stability.
Type: 3-head, single compact cassette deck
Track System: 4-track, 2-channel stereo
Tape Speed: 4.8 cm/s
Heads: 1 x record, 1 x playback, 1 x erase
Tape Type: type I, CrO2
Noise Reduction: B
Frequency Response: 35Hz to 20kHz (Cr02 tape)
Signal to Noise Ratio: 65dB (dolby B)
Wow and Flutter: 0.1%
Total Harmonic Distortion: 1.5%
Input: 100mV (line), 0.5mV (mic)
Output: 1V (line)
Semiconductors: 134 x transistors, 68 x diodes, 9 x IC