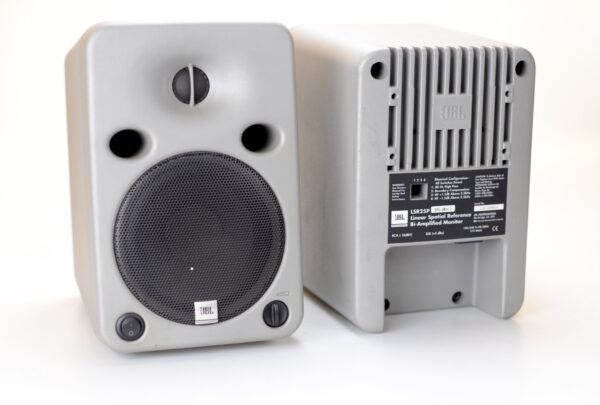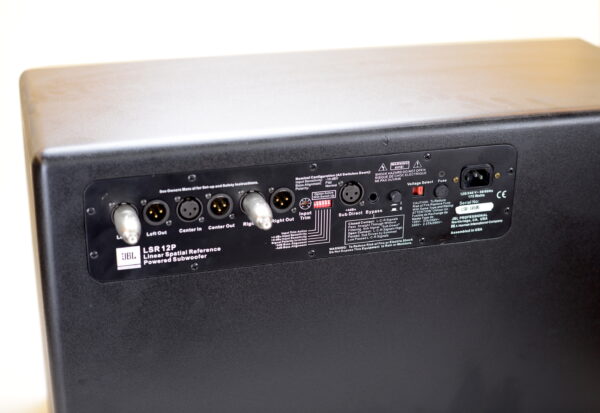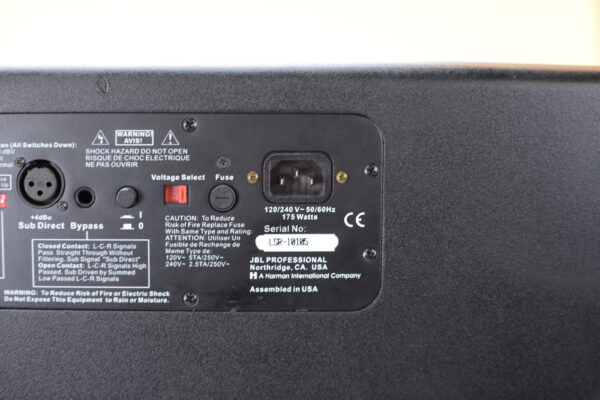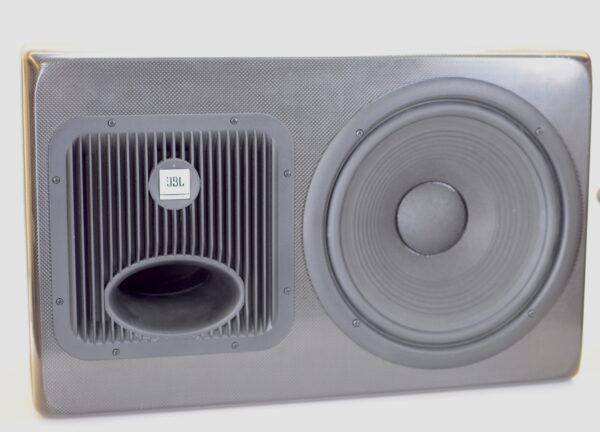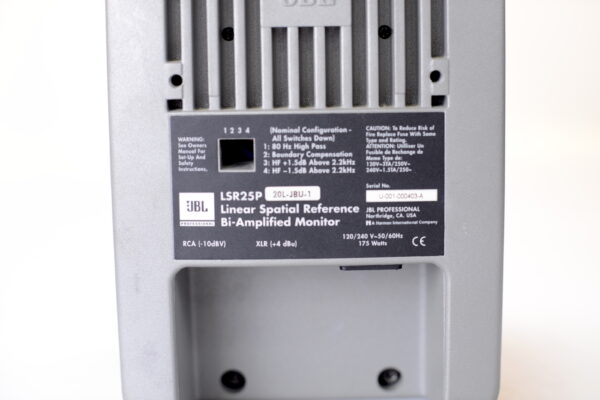 JBL LSR25P + JBL LSR12P Professional used
Descripción
JBL LSR25P + JBL LSR12P Professional
Studio Monitor Speaker System
In perfect working condition, very good condition.
JBL LSR25P
The LSR25P Studio Monitor combines JBL's latest in transducer and system technology and incorporates many of the design philosophies of our LSR Studio Monitor Systems. Scaled to provide an extremely accurate reference for workstations, edit suites and small control rooms, the LSR25P.
5.25″ woofer

1″ Titanium composite diaphragm tweeter

Elliptical Oblate Spheroidal (EOS) Waveguide with 50° x 100° dispersion

Bi-amplified design with 100 watts of low frequency power and 50 watts of high frequency power

Front Panel Volume and Power Controls.

Integrated mounting points for horizontal or vertical orientation.

Shielded for use next to Video Monitors.

Built in high pass for use with optional subwoofer.
JBL LSR12P
Multi-format Powered Subwoofer for Dolby Prologic, AC-3, DTS and other Surround Formats. c 250 Watt Continuous Power Ampli- fier with Multi-Voltage capability. c Linear Spatial Reference design based on spatial response measurements and psychoacoustic principles. c Differential Drive ® Technology with dynamic braking for extended low frequency response and low power compression. c Carbon Fiber Composite Baffle for low cabinet resonance and stable inertial ground. c Linear Dynamics Aperture Port Design eliminates port noise and reduces port compression.
Nuestro servicio de entrega funciona cada día con el fin de haceros llegar vuestros pedidos en 48 horas o menos.
Con el proposito de que el materia llegue en las mejores condiciones, nuestro embalajes estan hechos con el máximo esmero, todos nuestros envios, tambien estan asegurados en caso de extravio o rotura.
Surely many of you know our physical store, many of the fans of Vintage HiFi and collecting has visited us. Because many of our friends can not visit us by distance, we decided to strengthen our website, so you can see our products almost coughing from your devices, so if you see something that may interest you, you can place your orders comfortably from your house.
At the time of placing your order, we will make the shipment quickly so that you can enjoy it as soon as possible in your home.
Our delivery service works every day in order to send your orders in 48 hours or less. With the purpose that the material arrives in the best conditions, our packages are made with the utmost care, all our shipments are also insured in case of loss or breakage.