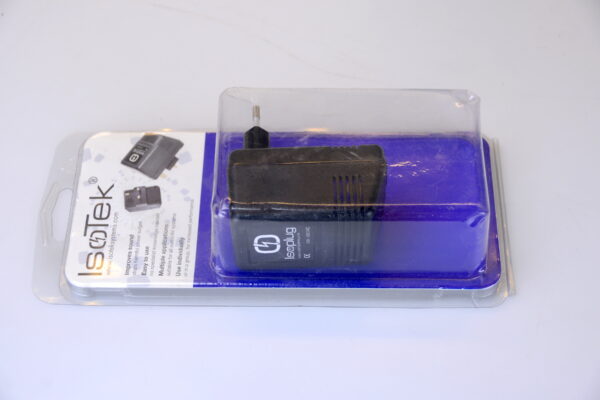 Isotek Isoplug New Old Stok
Descripción
Features
The GII IsoPlug features two highly effective circuits that work together and synergise to create a result far greater than the sum of the parts. In sonic terms the GII IsoPlug has a way of making the music more involving to listen to. The midrange, where the ear is more sensitive, is extremely open with an increased realism in terms of imaging.
Applications
We live today in an environment where the majority of appliances that draw power corrupt the mains electricity supply, for example computers, fridge freezers, TVs, etc. The result is a heavily distorted waveform and this is not good for audio equipment. The irony is that many audio products and often the best ones produce a lot of noise themselves. Without doubt, the best way to attenuate this noise is as close as possible to the source. The GII IsoPlug will solve this problem.
Simply plug the IsoPlugin to a European plug next to, or as close as possible, to any domestic appliance that produces, or is suspected of producing noise. This will prevent it from polluting the mains in the rest of your home. Use the IsoPlug to eliminate mains noise so that your Hi-Fi or A/V system can perform at its best. More than one IsoPlug can be used to reduce mains noise further. We suggest that you should start with the socket next to your system, and then position additional IsoPlugs near noisy appliances, fridge freezer, computers, etc.
There is no harm in experimentation. Make sure your plug socket switch is in the on position. Although the IsoPlug works brilliantly on its own further benefits can be achieved when more than one are used together.
Características:
The GII IsoPlug features simple plug in & play installation
Shunts mains noise way from sensitive audio components
Super fast reaction speed covers wide frequency range
Two stages provide greater performance