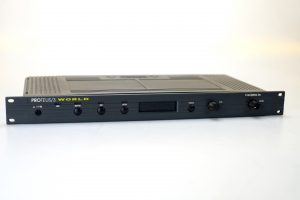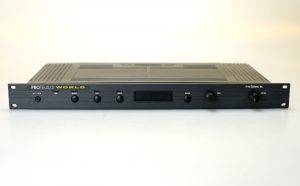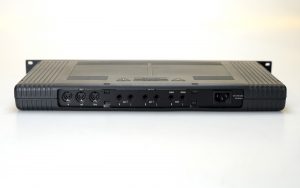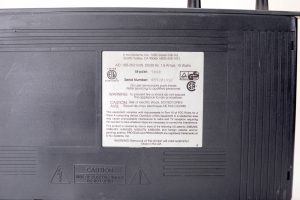 E-Mu Systems EMU Proteus/3 used
Descripción
E-Mu Systems EMU Proteus/3
Very good condition, full working
The Proteus 3 is a rare synth from 1991
RACKMOUNT MODULE 1 rack unit mainly made out of plastic.
Main panel features a 16 x 2 LCD display, 1 volume knob, 1 data encoder and 4 push buttons.
Rear panel terminal connectors: – main signal out – 4 individual outputs (subs with possible external insert) – Midi interface – VDC power.
The Proteus 3 is identical to the previous Proteus models except that it features an ethnic World set of sounds. It's full of 16-bit samples (4 MB expandable to 8 MB via an XR upgrade) of shofars, flutes, celtic harps, tablas, tamburas, banjos, didjeridoos, bagpipes, etc.
The Proteus offers professional features such as full 16-part MIDI multitimbrality, 32-voice polyphony, 16-bit ROM samples, six individual polyphonic outputs and extensive editing and modulation capabilities.
Nuestro servicio de entrega funciona cada día con el fin de haceros llegar vuestros pedidos en 48 horas o menos.
Con el proposito de que el materia llegue en las mejores condiciones, nuestro embalajes estan hechos con el máximo esmero, todos nuestros envios, tambien estan asegurados en caso de extravio o rotura.
Surely many of you know our physical store, many of the fans of Vintage HiFi and collecting has visited us. Because many of our friends can not visit us by distance, we decided to strengthen our website, so you can see our products almost coughing from your devices, so if you see something that may interest you, you can place your orders comfortably from your house.
At the time of placing your order, we will make the shipment quickly so that you can enjoy it as soon as possible in your home.
Our delivery service works every day in order to send your orders in 48 hours or less. With the purpose that the material arrives in the best conditions, our packages are made with the utmost care, all our shipments are also insured in case of loss or breakage.