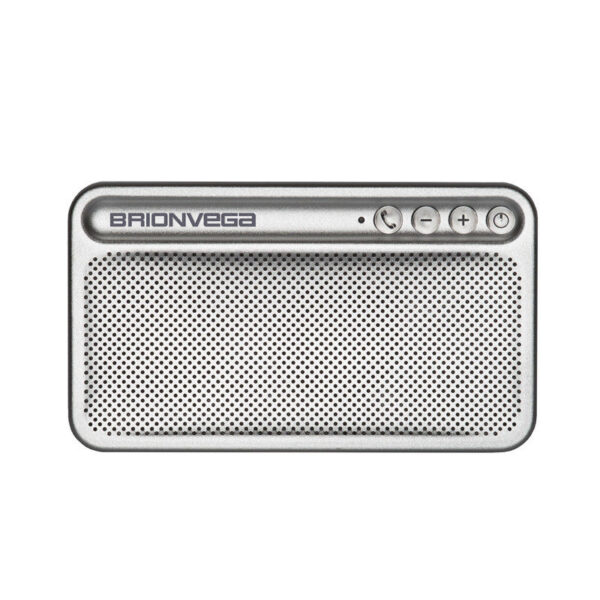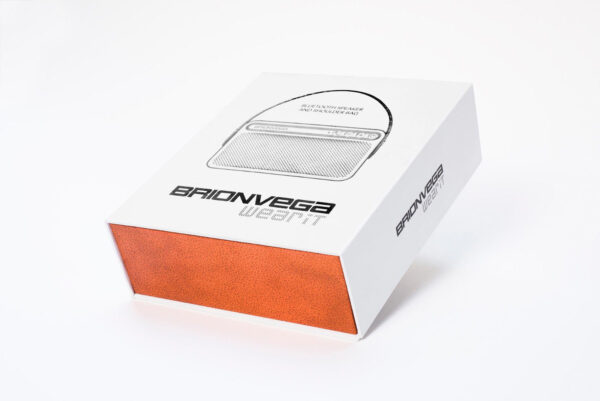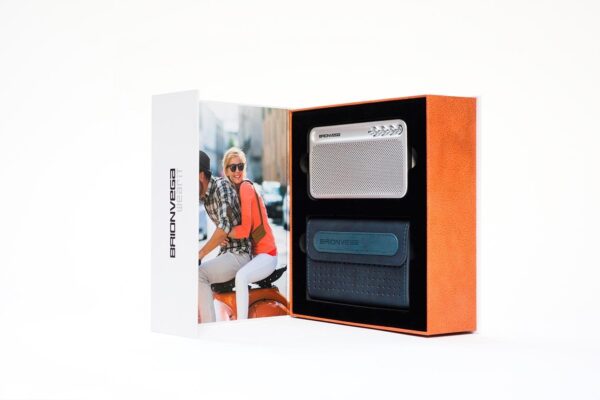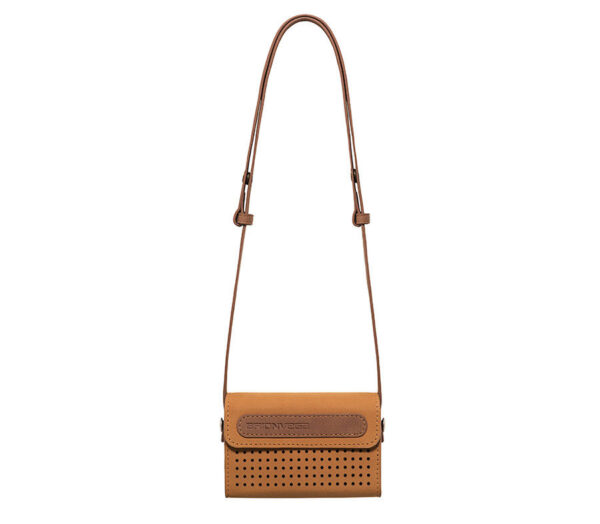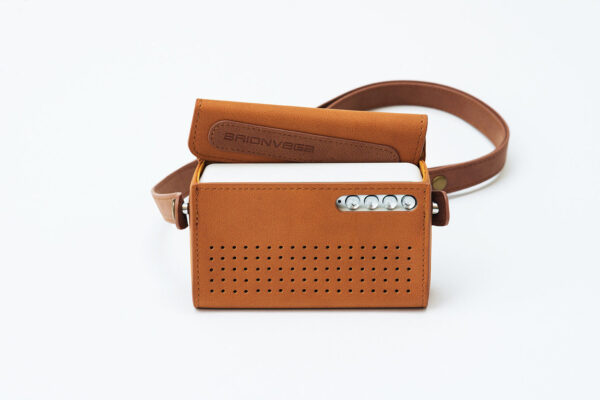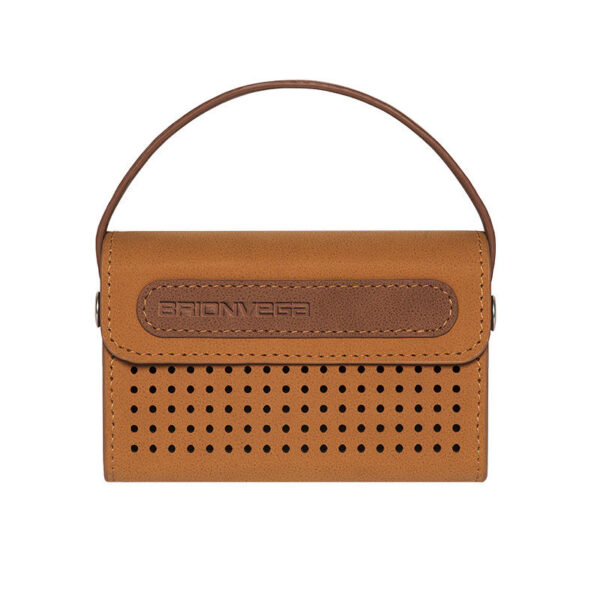 Brionvega WEARiT TS 217 (tobaco-tabaco) NEW (ex-demo)
Brionvega WEARiT TS 217 Tabaco
Descripción
Based on Brionvega TS 207, 60s icon with his lively soul despite the size, TS 217 WEARiT is a modern review: Bluetooth speaker portable!
Powered by British designer Michael Young, TS 217 WEARiT will never leave you alone. On the street, scooter, motorcycle, bike: thanks to the comfortable and elegant bag-housing attached, music and design turn back with a leading rule, for a listening experience original and surprising.
With dual high quality speakers and the passive radiator for bass, the definition of sound will be excellent in every situation, making your tablet, smartphone or MP3 player an inseparable traveling partner.
Numerous also the functions that make the TS 217 WearIT an avant-garde product about technological innovation.
Impossibile to forget, in fact, the Hands free microphone function to answer calls in speakerphone, powerbank function to recharge your smartphone in comfort and the possibility to connect two TS 217 WearIT in wireless mode to get an amazing stereo sound.
Ready to leave for a new adventure? TS 217 WEARiT: wearing the style of sound that travels with you.
Specs
Dual high quality speakers 2 x 3.3 W
Passive radiator for bass
Usb port to refill other devices
Aux-in input for all devices
Possibility of wireless connection with a second WearIT for stereo sound!!!!
Built-in Mic
Bag and strap attached
Micro USB cable included
Micro usb recharge
Rechargeable Battery 2600mAh, up to 24 hours in duration (in function of the volume and audio contents)
Rechearge timing: about 3 hours
Power Bank function to charge the smartphone